Starting Monday October 10, there are 6 opportunities this October to get your child's energy balanced. Kelly is offering a Shonishin Pediatric Walk-in Clinic at her office – 65 Pearl Street in Burlington. No appointment necessary. Just come to the office during clinic hours!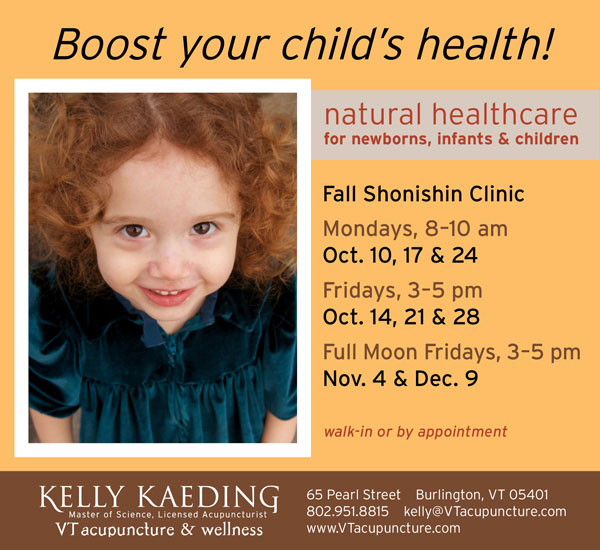 Shonishin is a Japanese treatment especially for babies and kids. Special tools are used to gently tap and brush the surface of the skin and press acupoints – harmonizing energy and strengthening overall constitution.
It is ideal to do a series of 3 shonishin treatments close together in order to rebalance the energy pattern, especially when there is a health issue.  Following up with weekly treatments until symptoms subside and then monthly maintenance. Kelly will be holding monthly Full Moon Friday Pediatric Clinics on the Fridays preceding the full moon.