Japanese Pediatric Acupuncture
Friday, February 21 starts 2014 Shonishin walk-in clinic.
Shonishin is a Japanese energy balancing treatment especially for babies and kids. Special tools are used to gently brush or press the surface of the skin – harmonizing energy and strengthening overall constitution.
Full Moon Fridays 3:00 – 4:30
Jan 24, Feb 21, Mar 21, April 25, May 16, June 20, July 18, Aug 15, Sep 19, Oct 17, Nov 14, Dec 12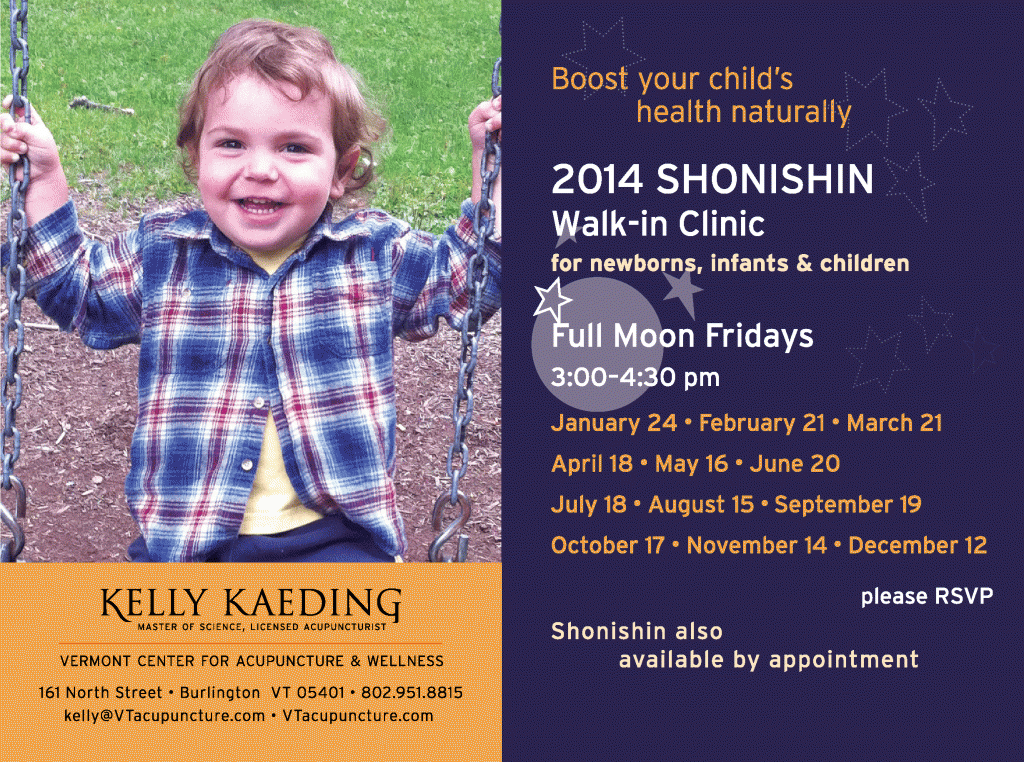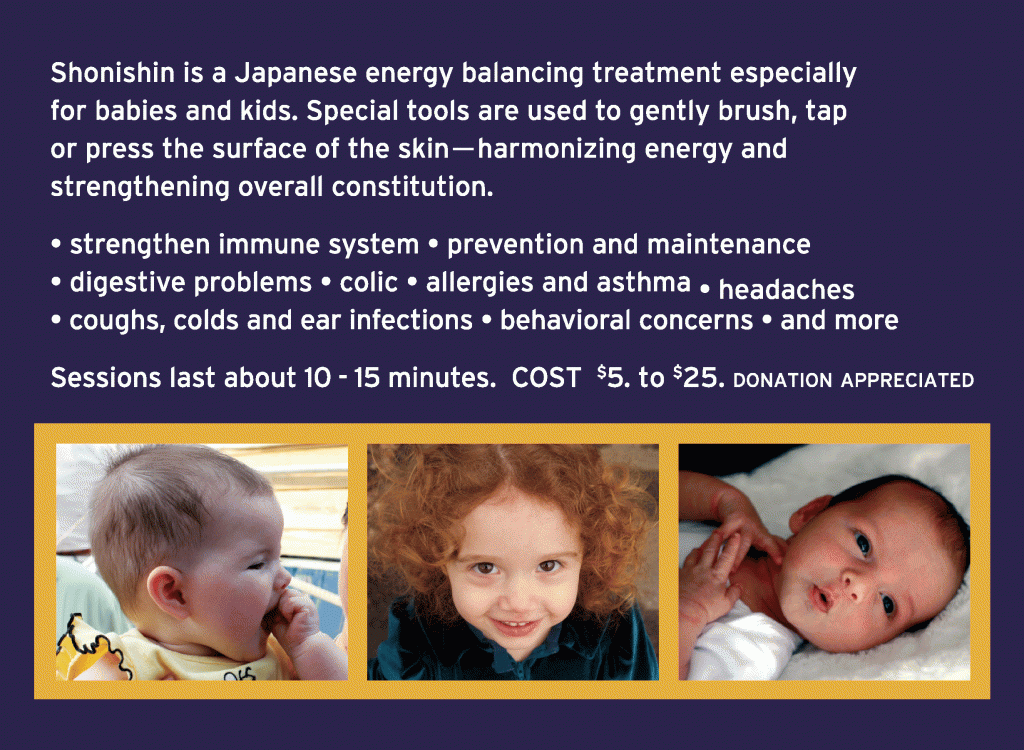 Please RSVP
Check website for date changes and additional Saturday clinics.
Sessions last 10-15 minutes and is by donation $5-$35.
Shonishin is also available by appointment MWF.
check out my You Tube video about Shonishin