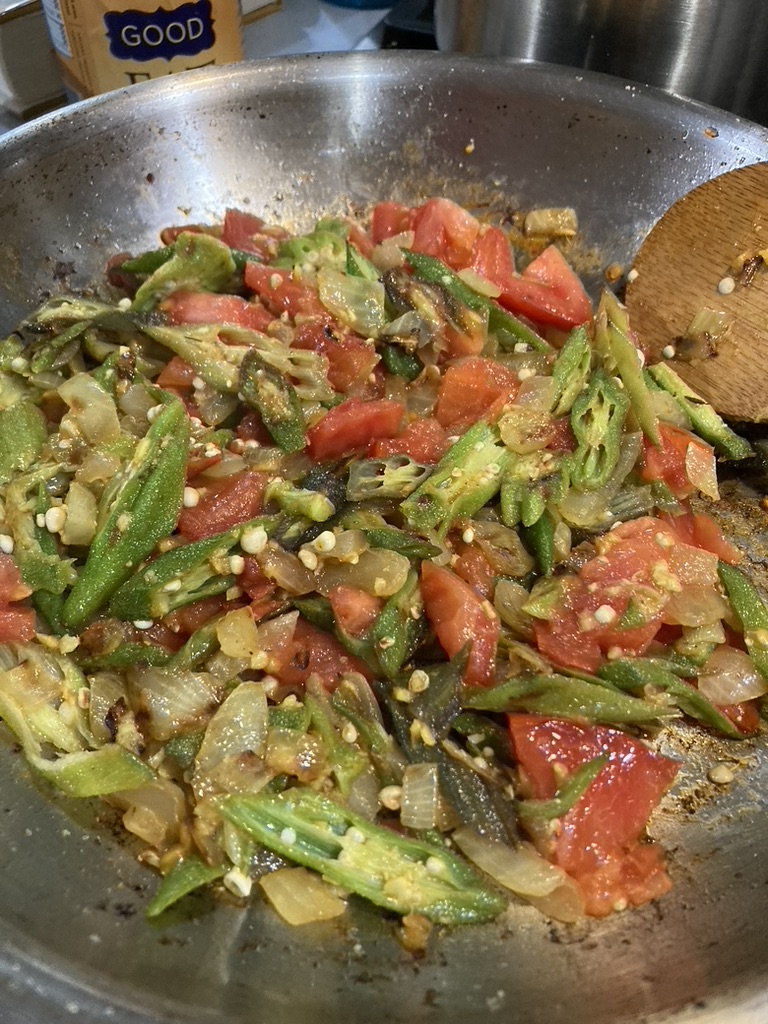 Masala Bhindi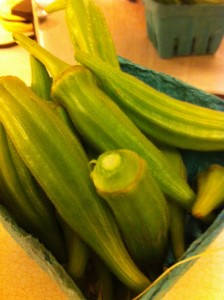 I cannot think of anything I would rather do with okra than make this. If I get eggplant from my CSA, look out! Kelly is making Indian food tonight.
Get the spices measured out and ready, then
Heat:
2 T ghee or coconut oil
Saute:
1 large onion, finely chopped
1 pound okra, trimmed & sliced length-wise on a slight diagonal
After 5-8 minutes, add:
2 T garlic, minced
¼ t turmeric, ground
2 t cumin, ground
2 t coriander, ground
½ t fennel, ground
½ t cayenne pepper
After a couple minutes, add:
1 medium tomato, finely chopped
2 T fresh ginger, minced
1 ½ t coarse salt, or to taste
When the juices of the tomato have cooked off, check the okra to see if it is soft and tender.
Serve on basmati rice, with Indian Spiced Braised Eggplant and Dal.
3 T cilantro, chopped, for garnish.
Adapted from Classic Indian Vegetarian and Grain Cooking by Julie Sahni