We have been misled nutritionally for decades and I want you to know the truth. Here it is. Fats are good for you. Good fats are good for you, that is.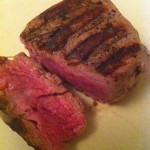 Good fats are natural fats such as animal fats (beef, lamb, pork, chicken, duck, goose, butter, ghee), full fat dairy (preferably cultured), fish, eggs, coconut, nuts, seeds, avocado, and cold pressed oils (olive oil, fish oil, nut and seed oils – not heated).
Bad fats are processed fats, hydrogenated fats and cooking vegetable oils. These cause atherosclerosis, heart disease and cancer.[1]