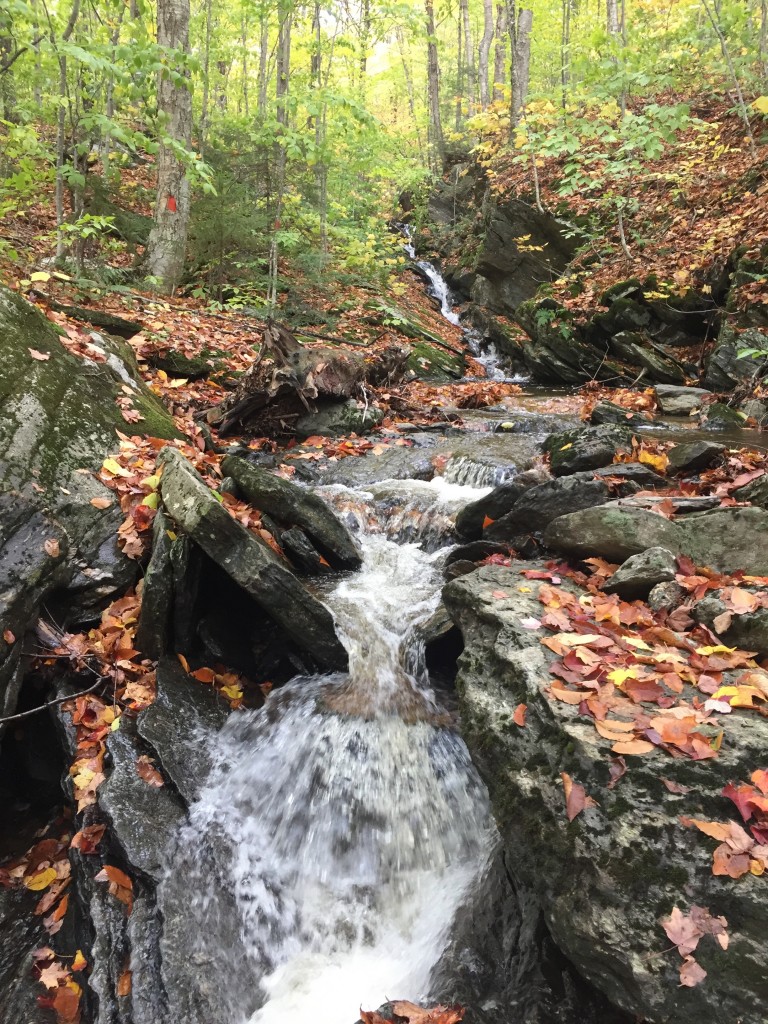 Laraway Mountain, Waterville, VT
4 mile hike round trip to lookout, about 3 hours, 1500 ft elevation gain, summit 2700 ft
I have been doing a decent amount of hiking this fall, and I am particularly loving Laraway Mountain. My friends call me obsessed! There's enough elevation gain to give my legs a good work out, but it doesn't take all day.
Even though it is along the Long Trail, there are very few people there. It's kind of a secret spot. This little know spot boasts lots of natural features, including awesome rocks, waterfalls if it's recently rained, and beautiful streams, and there is a look out at the top with a view of Mt Mansfield.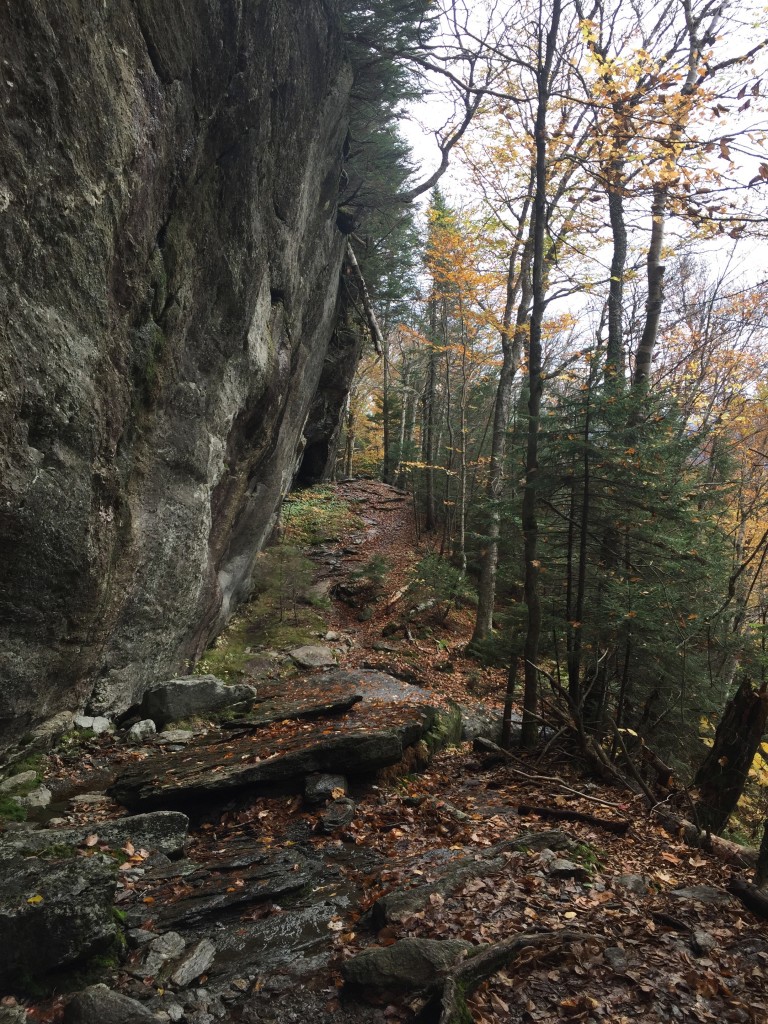 It's about an hour away and the whole thing takes me about 3 hours to hike the 4 miles round trip to the lookout. The summit is .4 miles past the lookout, but honestly, that part is not particularly special; it is pretty flat and was muddy when I did it.
This fall the leaves make it a bit hard to find the trail, so keep an eye out for white blazes. Wear water resistant shoes with good tread, there are several stream crossings, and some mud. The trailhead is not super easy to find, either.
To find the trailhead, head up 15 to Jeffersonville, at the roundabout turn left onto 108 then the first right on 109. After 5 or 10 minutes you will see Montgomery
Covered Bridge on the right, then the next right is Codding Hollow Road and there will be another covered bridge. Follow that road (there will be little signs at the forks to keep you heading toward the Long Trail trailhead).
Tip: Take a screen shot of the map on your phone – there is very little service out there!
There are two parking lots, the first one on the right seems to be the main one. If you have AWD and/or some clearance, you can continue straight down the dirt road (path might be the more appropriate word) and you will come to the second parking lot on the left a about a quarter mile. If you don't drive it, you will be walking it to the trail head.