I thank Linda for this mouthwatering delicacy.
peel* and chop one butternut squash into 1 ½ inch cubes.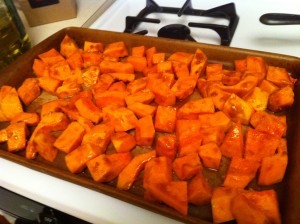 melt half stick butter.
add ¼ cup brown sugar and
1 ½ t kosher salt.
toss in large bowl.
spread on baking sheet and
bake on 400 for 45 minutes.
* note on peeling: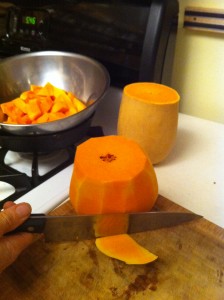 cut the top and bottom off the squash,
then cut across the middle where the squash flairs out.
place flat side down on cutting board and use a sharp chef's knife to slice the peel off from top to bottom.