I was at my local Walgreens checking out the nasal sprays and I was pleasantly surprised to see the Xlear nasal spray I mentioned in my recent newsletter Cold Season Medicine Cabinet. Xlear Nasal Spray is a strong natural antimicrobial with grapefruit seed extract – great for occasional use for exposure or for sinusitis.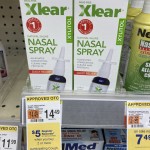 Always check the ingredients because sometimes it can be surprising what is in a product that looks all natural. Here's the ingredients for Xlear.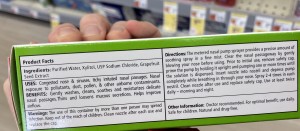 Check out this other nasal spray and it's ingredients. I am not recommending this one because it contains toxic ingredients, despite the natural-looking marketing. Personally, I wouldn't spray PEG (Polyethylene Glycol) up my nose. No Thanks!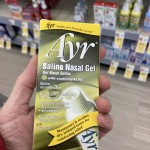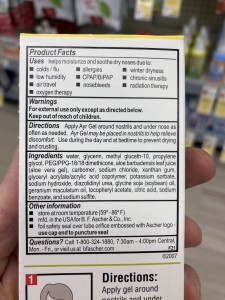 Check the ingredients. PEG (Polyethylene Glycol) is one to avoid.