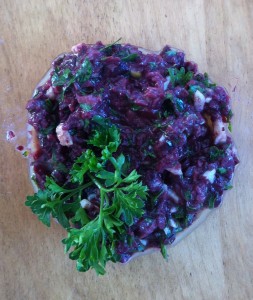 Delicious!
½ cup calamata olives
Handful of parsley
1 T olive oil
¼ – ½ lemon juice
1 clove of garlic – optional (i prefer without)
Put it all in the blender or food processor. If too thick, add more lemon or oil.
Serve with cucumber slices or other veggie sticks. If you are not cleansing, serve with crackers or baguette.